Search our site or the web | web searches raise money for charity - Lodge of Happiness
Our site features information about our Lodge, how to be a Freemason, what is Freemasonry and what is a Freemason. Along with Reviews, Guest Articles and News sections.
To search our website, please use the form below.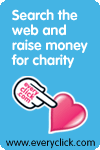 Alternatively why not raise some money for charity, for free, by using our everyclick fundraising page. By using our everyclick page to search Ebay or the internet, Everyclick donate funds to The Warwickshire Masonic Charitable Association Ltd which goes to help worthy charities like the Birmingham Settlement
Our why not check out our archives.